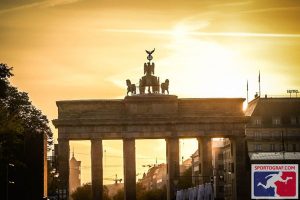 Berlin Marathon was like a dream: beautiful, fast and memorable.
It's been 10 days since I run the Berlin Marathon and I am literally still, over the thrill and emotions I had before the race day.
The whole event was a huge city celebration, over 100.000 visitors, spectators and supporters along the 42km road.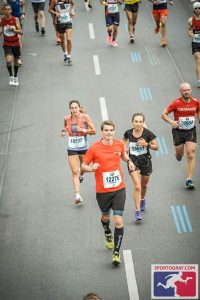 I will leave behind the fact that I felt sick in the morning and that I lost one of my gels at the start line.
I have enjoyed every bit of it and I tried to manage with what I had in order to make it smooth and keep my rhythm constant.
It was a bit too hot for me, 23-24C and that didn't help (me feeling sick) to push harder than I planned.
I know I can better, I was 10 minutes behind my initial plan. I knew I was out of the scheme around 27th km, when the pacers from 3:15 over passed me.
As usual I have started too fast and couldn't keep the same pace constantly ( a huge mistake for anyone planning to run a marathon).
I know my own failures and mistakes and when I make them, I am absolutely conscious about it.
My official time 3:27:10 with a total distance of 42,600km and that because I run out of the blue line my friends kept telling me about and I ignored that. Real marathon 42,195km time is 3:25:33.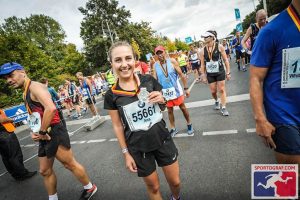 Still good enough to qualify for Boston Marathon, fingers crossed for me as I am still waiting for them to confirm me into the race next year.
It was my own choice and when it was too late to catch up I just chose to enjoy the run and feel good.
The marathon atmosphere was absolutely amazing.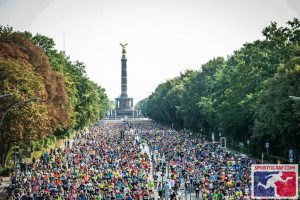 Probably my biggest desire was to see Eliud Kipchoge as the champion of the Berlin Marathon with a new World Record .
That's the first thing I did when I crossed the finish line and got the gorgeous medal with Eliud's face on the other side of the medal, asking the organizers who won and what's the finish time 🙂
My birthday evening passed pretty quite, hanging with my Moldovan runners over some beers & burgers, and than a sweet cup of champagne before bed time as a recovery for my hangover legs.
Holiday plans were ruined, but I am going to reschedule them for this year in a month or two and will rest anyways.
I still have one, two or maybe three more runs left for this year and than I will dedicate my time for recovery, physiotherapy, massages, swimming and gym, to strengthen up my legs and back.
Till that happens, I am preparing here for a 10km run at the Chisinau International Marathon this weekend, the 30th of September.
Come and join us either as a runner or supporter.